Shopping Cart
Your Cart is Empty
There was an error with PayPal
Click here to try again
Thank you for your business!
You should be receiving an order confirmation from Paypal shortly.
Exit Shopping Cart
| | |
| --- | --- |
| Posted on April 28, 2017 at 11:05 PM | |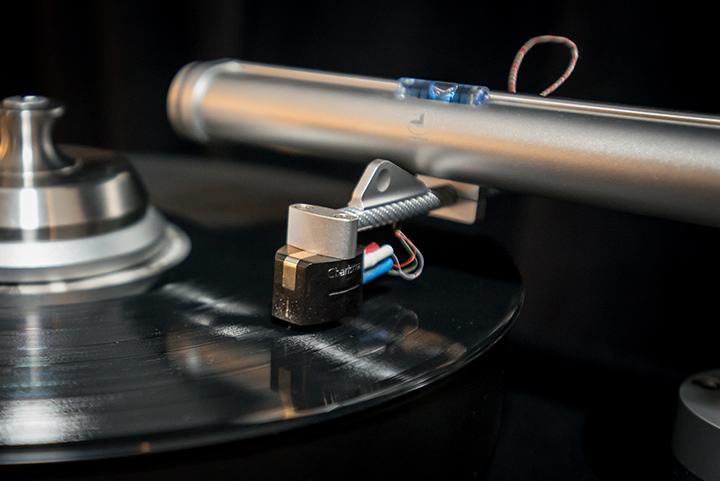 Part of the fun of attending AXPONA 2017 was finding out what new products manufactures came out with. Here are a few of the highlights of the show.
Clearaudio had their new flag ship moving magnet cartridge call the Charisma ($2,000 USD). Features include the same diamond-coated Boron cantilever found in the Goldfinger Statement MC cartridge and the use of highly efficient magnets. Clearaudio said the result is a quality of sound that, until now, seemed unachievable from MM cartridges. Pictured below at the Needle Doctor Room, mounted on a Universal Tonearm and Clearaudio Innovation Wood turntable.
At the same room was the new Musical Surrounding Super Nova III phono preamplifier ($5,000 USD). It is a Mike Yee design with a fully discrete dual-mono circuit with a stand-alone Linear Charging power supply. The SuperNova III utilizes a bank of power supply capacitors in conjunction with custom dual-mono rechargeable NiMH battery packs.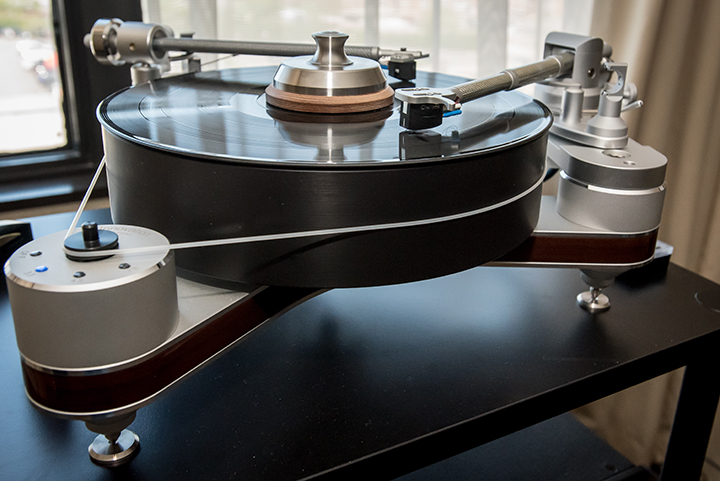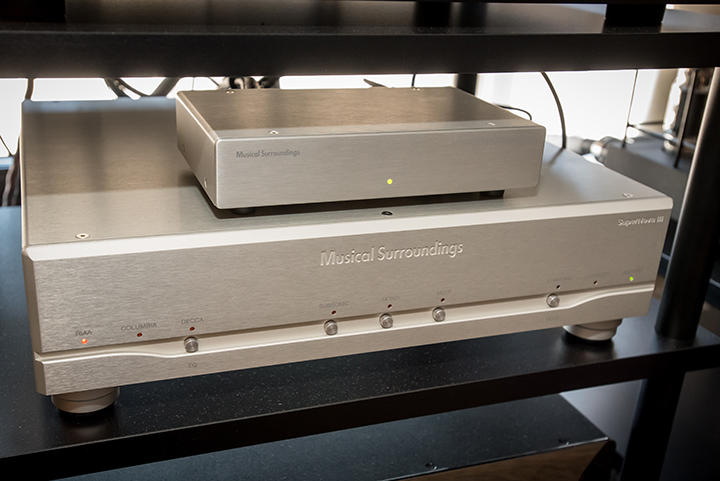 We got to see the new VPI Scout turntable. It has redesigned new look, JMW 9 Tonearm, and 300 rpm motor. Also, we got a sneak peek of the new VPI Prime Signature with a wood plinth.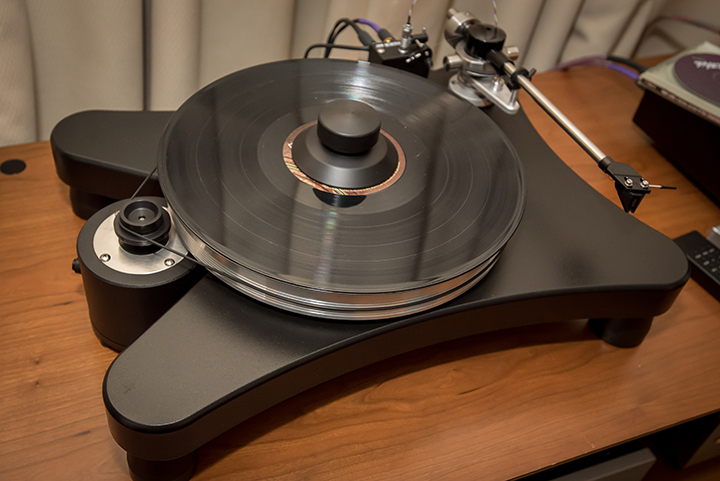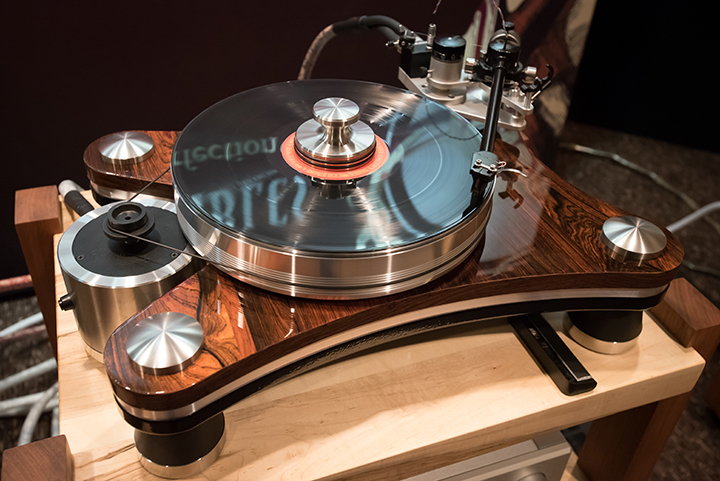 Mr. Ron Sutherland present us his new KC Vibe phono stage ($895 USD), It uses an 48 volts external power supply filtered down to 30 volts through capacitors and resistors, greatly reducing unwanted power supply ripple and noice. This phono preamp promises top notch performance at a relatively affordable price. We are looking forward to trying one.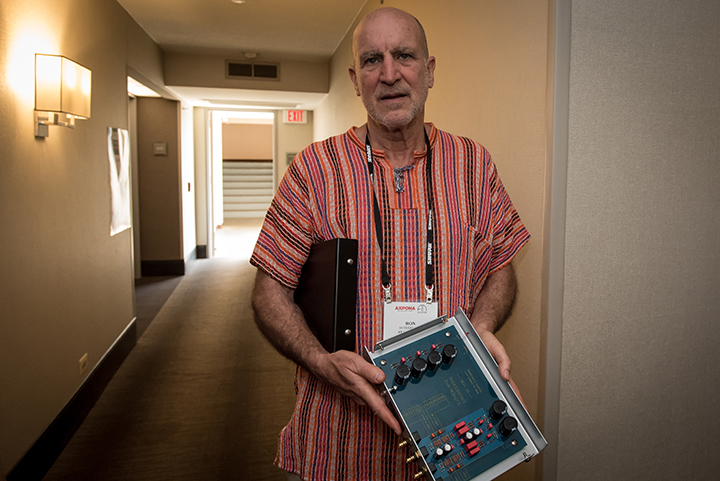 Both the Technics SL1200G ($4,000 USD) and the new SL1200GR ($2,000 USD) were at display in the show. This turntables are completely new designs based on the regarded SL1200 from 80's and 90's, the later one being and step down from last year more expensive table. Technics new SB-G90 Floor standing speakers (left of picture) and SU-G700 integrated amplifier were also unveiled at the show.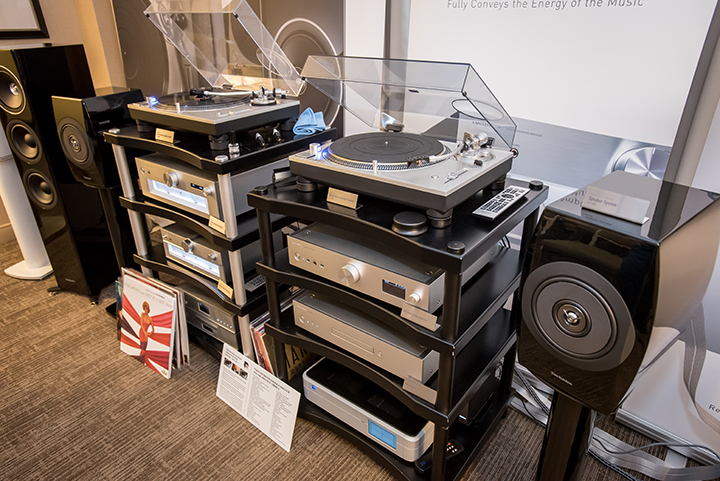 The new Caliber bookshelf speaker was one of the main attractions at the Legacy Audio room. A full tree way design in a small enclosure, offers dynamics and resolution associated with bigger speakers.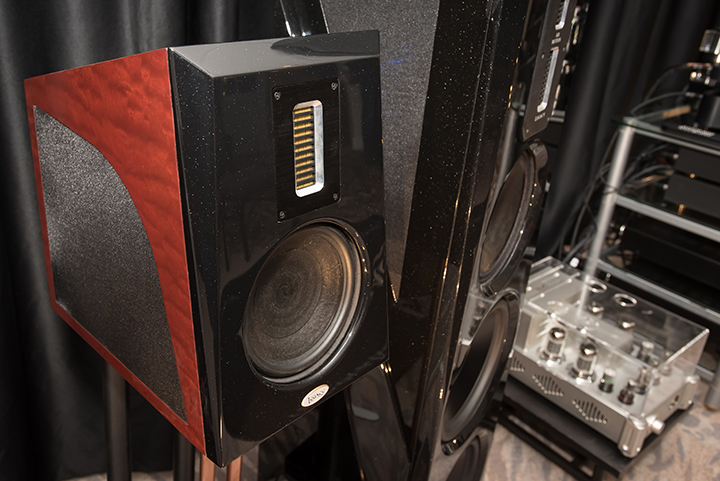 The guy's at Fern & Roby have a new entry into the phono stage arena with the Maverick Phono Preamplifier 2.0. This is a fully configurable phono preamplifier for $625 USD, it even has a switchable gain daughter board to chose between moving magnet (MM) and moving coil (MC) cartridge.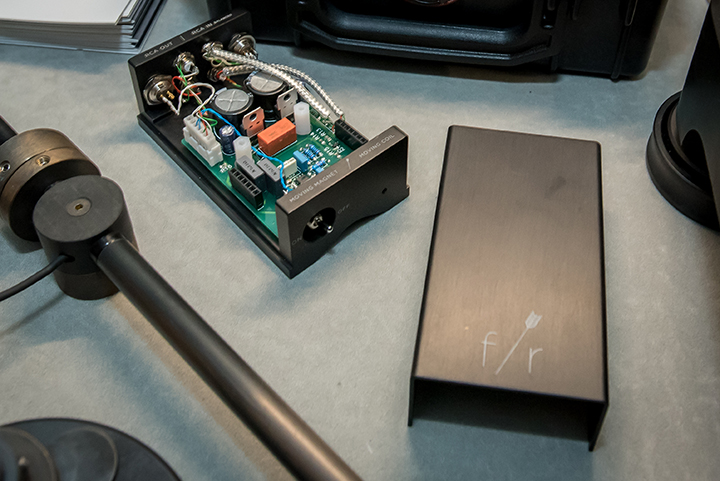 Last: AXPONA 2017 (The Marketplace)                                                                                      Next: AXPONA 2017 (System Gallery)
Follow us on Facebook and help FormatoAnalogo.com propagate the passion for analog audio. Also, don't forget to subscribe to our website and community. Register here…
Due to reader's popular demand, we are changing the site main language to English. We would try to translate all of our old articles as soon as possible, but it would take time. As always we appreciate your patience and support.
Categories: Audio Show Coverage
/