Shopping Cart
Your Cart is Empty
There was an error with PayPal
Click here to try again
Thank you for your business!
You should be receiving an order confirmation from Paypal shortly.
Exit Shopping Cart
| | |
| --- | --- |
| Posted on May 20, 2017 at 11:20 AM | |
The component that sets the performance ceiling in an audio system is the speakers. It doesn't matter how good an amp or source you get, once you reach your speakers performance limit, you are done, creating the need to upgrade to better speakers.
I happened to reach that point a few months ago, and concluded I wanted; a fast, neutral, transparent, non fatiguing speaker that let me enjoy any kind of music, and do not excite the problematic low frequency in my small room.
But how we know what speakers to look for?
It all depends in the room acoustics, system electronics components and the listener music taste. Probably, the time to start looking for better speakers is once audio distortions and frequency response imbalances become noticeable and they are not easily resolved with room acoustics or different electronics components.
I recomend to start the search, asking local shop's representatives for suggestion based on needs, desires and budget. To narrow down the list you can read customer's and expert's reviews. Based on their opinions you can get a general idea of the speakers sound. Is important to stay away from brand fanatics, their recommendations may be bias.
At last, try to demo speakers at home. Unfortunately, speaker's demos at audio stores do not tell you the whole story, due to the fact that the acoustic environment and electronics are probably different to the system at home.
I was unable to try out any of the speakers I was interested; the Focal Supra N1, Sonus Faber Olympica 1 and Dynaudio Contour 20. But after reviewing the Dynaudio Excite X18, I knew I liked the Dynaudio sound.
So I took the chance on the Contour 20's hoping they will have; better tonal balance, higher resolution and transparency, in a more mature, and elegant enclosure. Thankfully, the Dynaudio Contour 20 bookshelf speakers ($5,000 USD) managed to be all of that, and more!
Construction
The Contour 20 is part of the completely redesign Contour family of speakers from Dynaudio, probably their most recognizable speaker line. It has gone through an extensive update to incorporate all the technology and knowledge the company has acquire in the 10 years since their last revision of this speaker.
A two way bookshelf design, the Contour 20 incorporates their top of the line Esotar2 soft-dome tweeter, commonly regarded as one of the world best drivers. It is a high resolution driver that poses the non fatiguing top end we have come to expect from Dynaudio without the neutral shift associated to soft-dome tweeters.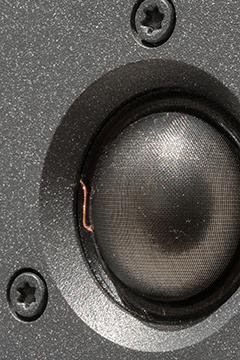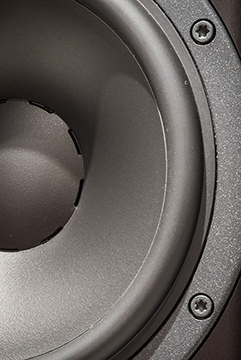 The woofer is a completely new MSP (a proprietary Dynaudio material) seven inch ( 7" ) driver, with an extended-excursion aluminum voice-coil and vented dual-ferrite magnets. The driver diaphragm's thickness varies across its surface, for better resonance control. This driver is a deviation from Dynaudio's wide voice-coil's to a long-excursion design, claiming cleaner and better low frequencies.
The Contours signature front baffle has also undergone major changes. Now, made of 14 mm solid aluminum, it curves around the MDF cabinet, providing a solid and inert foundation for the drivers. The new design is said to reduce undesirable high-frequency diffraction.
The speaker cabinet is a multi-layer MDF design with very thick layers: a 38mm back plate, 26 mm fronts and 16 mm side plates. The design is an extremely stiff and stable construction reducing any unwanted vibrations that could color sound.
The audio crossover is a 2nd order, 2 way design, matched to the new drivers. Constructed with high quality parts, the use of Mundorf components is supposed to reduce the detrimental effect of crossover parts in the audio signal. There is only a single pair of high quality binding post on the rear base of the speaker.
Speaker Placement
These are big bookshelf speakers, (dimensions (W x H x D): 8.5 x 17.3 x 14.2in), but once mounted on their matching stands (Dynaudio Model 6 Stands) and top plate, they are easy to position in the room. Their rear ported bass reflex designs has no unusual or extraordinary positioning demands.
As expected the ports are sensitive to back wall distance. For the best tonal balance I'll recommend leaving more than a foot in a half (1-1/2' feet) of distance between the rear and side walls. If space is a premium, Dynaudio provides tunable port plugs, to help control the speakers low frequency output. The speaker ports do not exhibit any distortion, noise or sound coloration, commonly associated with ported designs.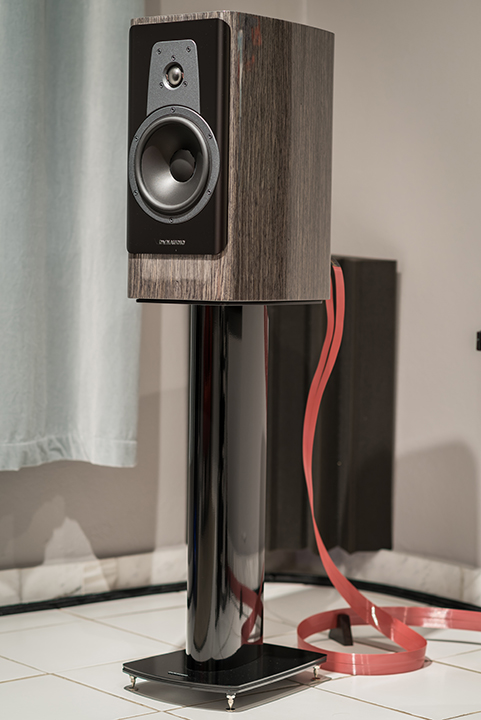 I didn't use the port plugs in my room, but I did experiment with them. They have a removable cylinder inside, for less or more dampening as needed. You can easily go crazy just playing with the speaker ports.
The Contour 20 need at least six (6) feet of space between them to provide a convincing soundstage. A bit of tilting toward the listener is all that's needed to get a sharp rendition of instruments edges and positioning.
Sound
And sharp it is! Don't get me wrong, these are not edgy speakers. Resolution and speed are their biggest strength. Their response is so fast, they can tilt to the analytic side, but their sound is never harsh. Thanks in part to the tweeter, which provides a clean, rounded and extended top end.
The crossover from tweeter to midrange is natural and transparent, no obvious coloration of male or female voices. Rebecca Pidgeon voice, on her debut album The Raven (Chesky Records - LP115), sounds pure, and is velvety smooth with lots of layers of dynamic transients and resolution, with no sibilance.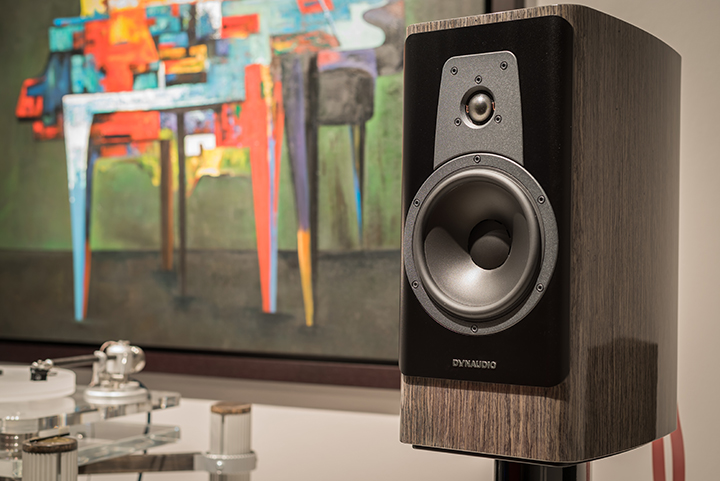 The bass is taut and crisp, more than you would expect from a bookshelf speaker. There is a lot of texture and instrument note's definition. The speakers definitely don't go as low as tower speaker, but room boundaries help them deliver the goods.
The sound enjoys a non congested effortless sense of space and depth. The speakers easily disappear in the room, leaving only music behind. Tonal balance seems correct, with no deviation toward warm or cold.
Opinion
As their marketing brochure says, the Contour 20 is pure, honest and compact. Personally, I could not think of a better way to describe them. Others, had gone as far to say these are reference monitor speaker, this is a matter of personal taste, that I leave you to decide.
But there is a catch, at 4ohms and 86db, these are not efficient speakers. They do like lots of current. I'm impress that my electronics can handle them with such ease, but I'm sure they would benefit from more power. In the long run an amplifier upgrade may be needed.
If you liked this article you may be interested on our review of the Monitor Audio Bronze 2.
Specifications:
Dynaudio Contour 20 (Bookshelf Speaker)
www.dynaudio.com
Estimated Price: $5,000 (Reviewed model is a premium finish with a higher cost, ask dealer for price)
Sensitivity: 86db (2.83V/ 1m)
Impedance: 4 Ohms
Frequency Response: 39 Hz – 23kHz (+/-3db)
Crossover: 2 way, 2nd order (2,200 Hz)
Woofer: 7" MSP cone
Tweeter: 1.1" Esotar2
Weight: 34lb (each speaker)
Dimensions (W x H x D): 8.5 x 17.3 x 14.2in
Associate Equipment:
Turntable: Clearaudio Champion w/ Unify Tonearm
Cartridge: Ortofon Quintet Black (Original Boron Cantilever Version)
Step up transformer: Ortofon ST-7
CD player: Marantz SA-15s2 Limited
Integrated amplifier: Marantz PM-15s2 Limited
Power conditioner: Furman Elite-15 PFi
Interconnect cables: Nordost – Red Dawn (0.6m) (RCA)
Speaker cables: Nordost - Red Dawn LS (2.5m)
Power cables: Nordost - Red Dawn (1m)
Acoustic materials: MioCulture
FormatoAnalgo.com bought the reviewed product from:

Audio Degenerate
Audio visual equipment store (New & Used)
f. @audiodegenerate
t. (787) 405-5529
Wednesday to Sunday, 12:00pm - 7:00pm
Guaynabo, Puerto Rico
Follow FormatoAnalogo.com on Facebook and be part of the high-end vinyl community. Also, don't forget to subscribe here…
Due to reader's popular demand, we are changing the site main language to English. We would try to translate all of our old articles as soon as possible, but it would take time. As always we appreciate your patience and support.
Categories: Speakers Reviews
/