Shopping Cart
Your Cart is Empty
There was an error with PayPal
Click here to try again
Thank you for your business!
You should be receiving an order confirmation from Paypal shortly.
Exit Shopping Cart
| | |
| --- | --- |
| Posted on June 13, 2017 at 6:50 PM | |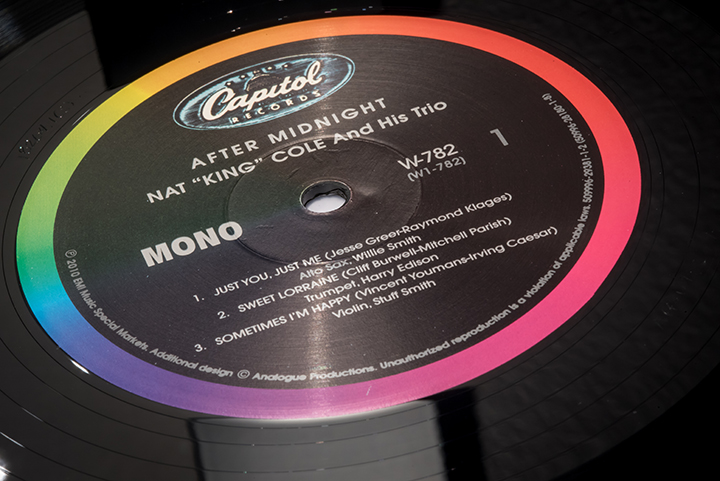 When people start getting into vinyl record collecting, they quickly realize that not all pressings of the same album sound the same. As with everything in life, when you buy records you normally get what you pay for. But aren't all vinyl records the same?
A cheap pressing of Miles Davis - Kind of Blue Album is going to be significantly different to a quality oriented audiophile pressing. There are a lot of things that can affect the quality of vinyl records. Here are the basics, on what to look for when on the hunt for good records.
Record Weight
The typical 12 inch record weight is between 120 - 200 grams. The heavier the record the less it degrade from playing them, due to higher tolerance against deformation. Meaning, they are more durable and generally sound better for a longer time.
All things being equal, heavier vinyl pressings are usually preferred by audiophiles. If you've ever held a 180 gram record, you'll know that it feels like a very high quality product. It doesn't mean that because a record is 180 grams it's going to be the best, I have heard light weight pressing sound better than the heavy weight counterpart of the same album.
Keep in mind, a good record mastering is going to sound as good in a 120 gram as in a 200 gram pressing, but a bad mastering is going to sound bad no matter the record weight.
Playback Speed
12 inch records commonly spin at 33 1/3 revolutions per minute, higher fidelity records as Jazz and classic reissues are available at 45 r.p.m. Songs occupy more real-estate in faster records, which results in higher quality recordings for the ultimate sound quality this is the best way to go.
Those pressings have their disadvantages, though. Only two to three songs fit per side, meaning you have to get up to change the record more often. Also, there is a cost premium; the average 45 r.p.m. two-disc sets cost $45+ USD.
Vinyl Quality
Most vinyl records are pressed from a mix of 70% virgin and 30% recycled vinyl. Recycled vinyl can accumulate impurities throughout its life and cause even brand new record to have audio artifacts such as clicks and pops.
High quality audiophile vinyl releases are commonly made of 100% virgin vinyl. Theoretically, since there is no recycle material the record will be devoid of any audible impurities.
Source of the Recording
Part of the reason there is people who still doubt about the sound quality of vinyl record is because of experiences hearing cheaply sourced albums. Good vinyl records come from the best analog source available.
The original master tapes of old recordings are always the first choice, but not all music is mastered in the analog domain. Modern recordings are mastered using high resolution digital files. Even thought, these files can be used and excellent results can be obtained when transferred to vinyl. The problem start when companies source their cheap reissues from a CD quality file, the result will sound probably worst than the CD.
Unfortunately, most popular music is sourced from mediocre files. Be careful when glancing records at your local shop. Just because it's on vinyl, it doesn't mean that it sound better.
Pressing Plant
Some pressing plants do a better job than others. Most record labels don't publish what record plant they use for their new releases, but high quality reissues labels do. Look online for guidance of some of the most respected plants.
I would stay away from unknown overseas plants, as regularly there is some cost cutting strategy involved. This doesn't mean there are no bad domestic pressing plants. Again, research is key.
If you liked this article you may be interested on our turntable set-up guide.
Follow FormatoAnalogo.com on Facebook and be part of the high-end vinyl community. Also, don't forget to subscribe here…
Due to reader's popular demand, we are changing the site main language to English. We would try to translate all of our old articles as soon as possible, but it would take time. As always we appreciate your patience and support.
Categories: Turorial
/